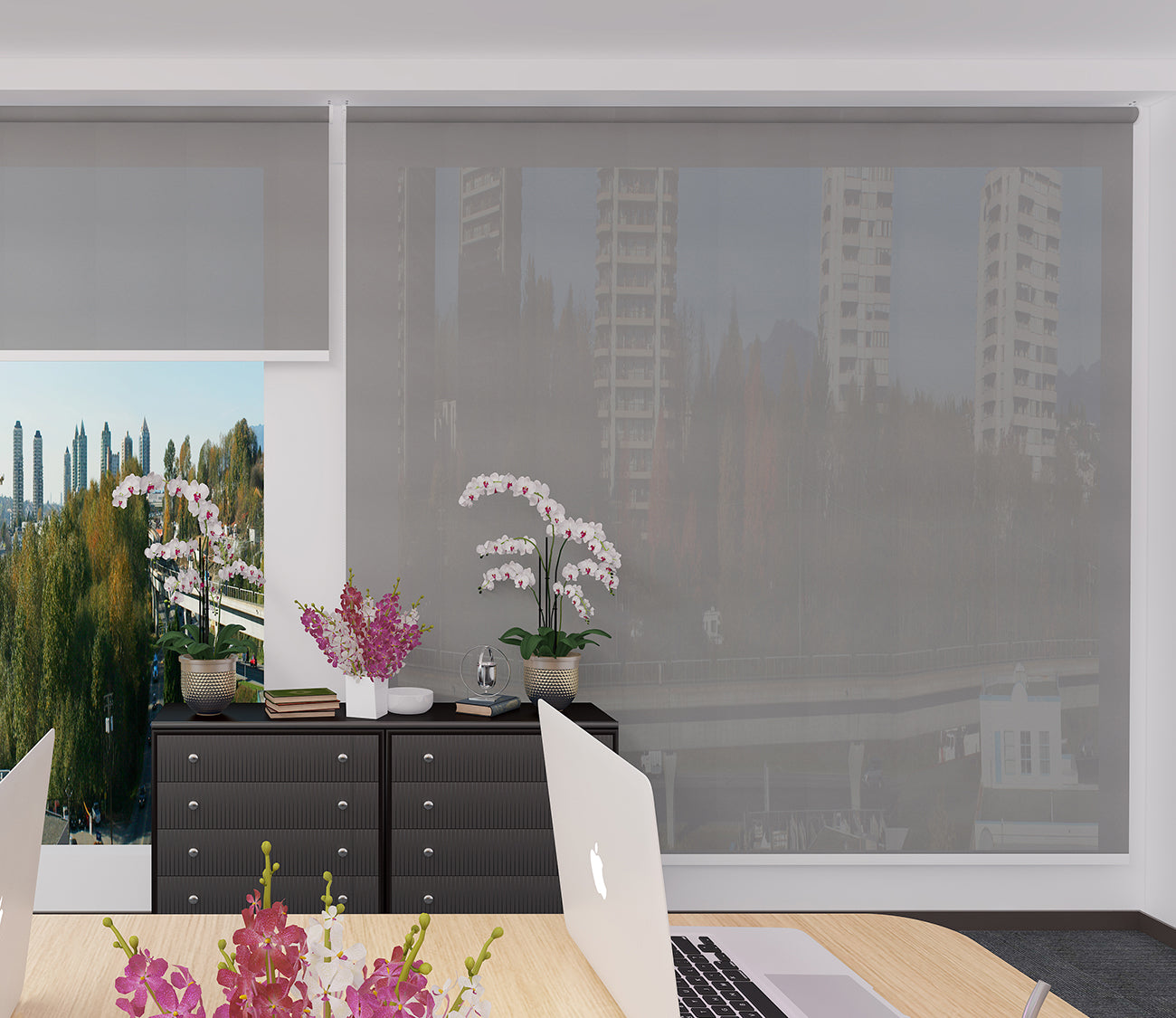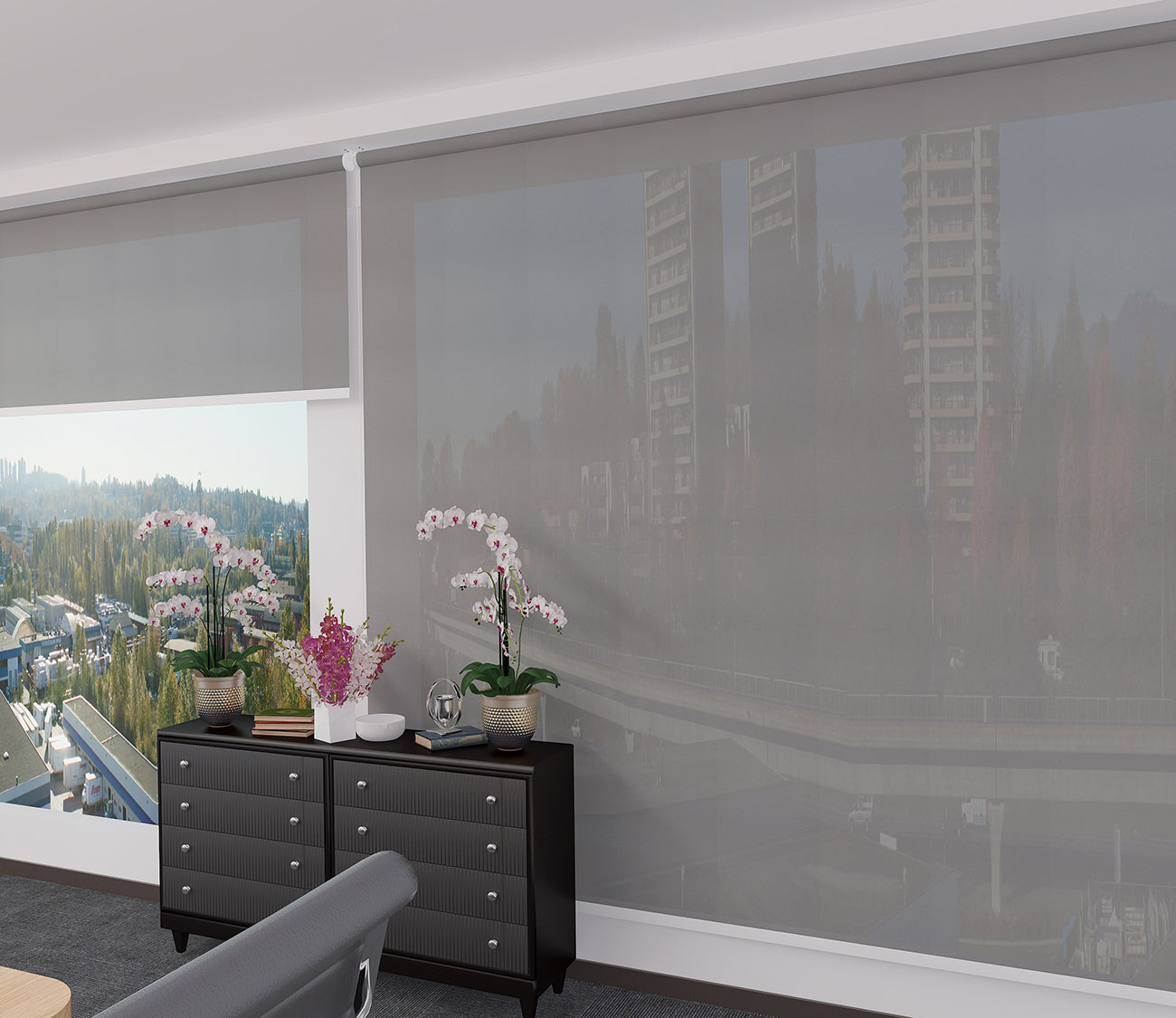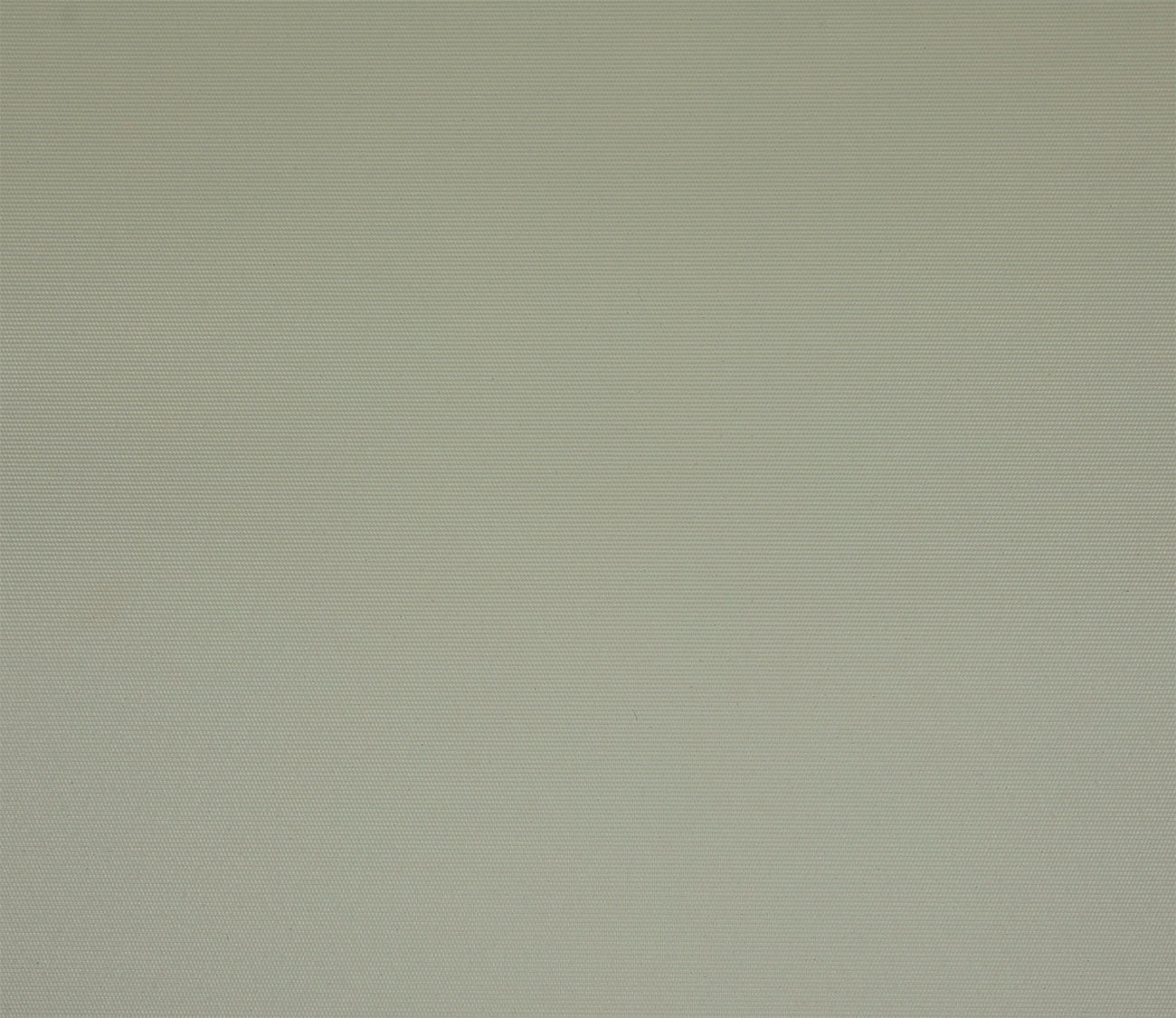 Roller Blinds Dim Out/ Translucent DO2205
---
Want to order Made to Measure blinds to get that perfect fit?
Schedule a free site visit below & we will take the measurement at your location.
Call Or Whatsapp for instant support: 9880900078
Call us to get installation service!
How It Works: Play Video
Roller Blinds: A clean and contemporary look and finish suitable even for large windows.
Roller Blinds

Operating System:

Chain Lift Mechanism: A smart operating mechanism that facilitates easy lift of the blinds The side-located chain system allows users to easily raise, lower, and halt the blinds at any desired height

Material:


This blind has been made from our robust polyester material and is water-resistant & wipe proof. 

Dim-Out Fabric: Light Transmissions: 10%. Coated polyester fabric.  

Top Channel: Aluminum 40mm (+/- 1mm)
Bottom Channel: Powder coated aluminum 
After the confirmation of the order, windowwagon will take 8 to 15 working days for the item to be Dispatched. Delivery is free of charge in Bangalore Urban. If you need the item to be delivered out of Bangalore Urban, Please contact our customer service number 9880900078 for information on additional delivery charges to your location.

For more info, click here.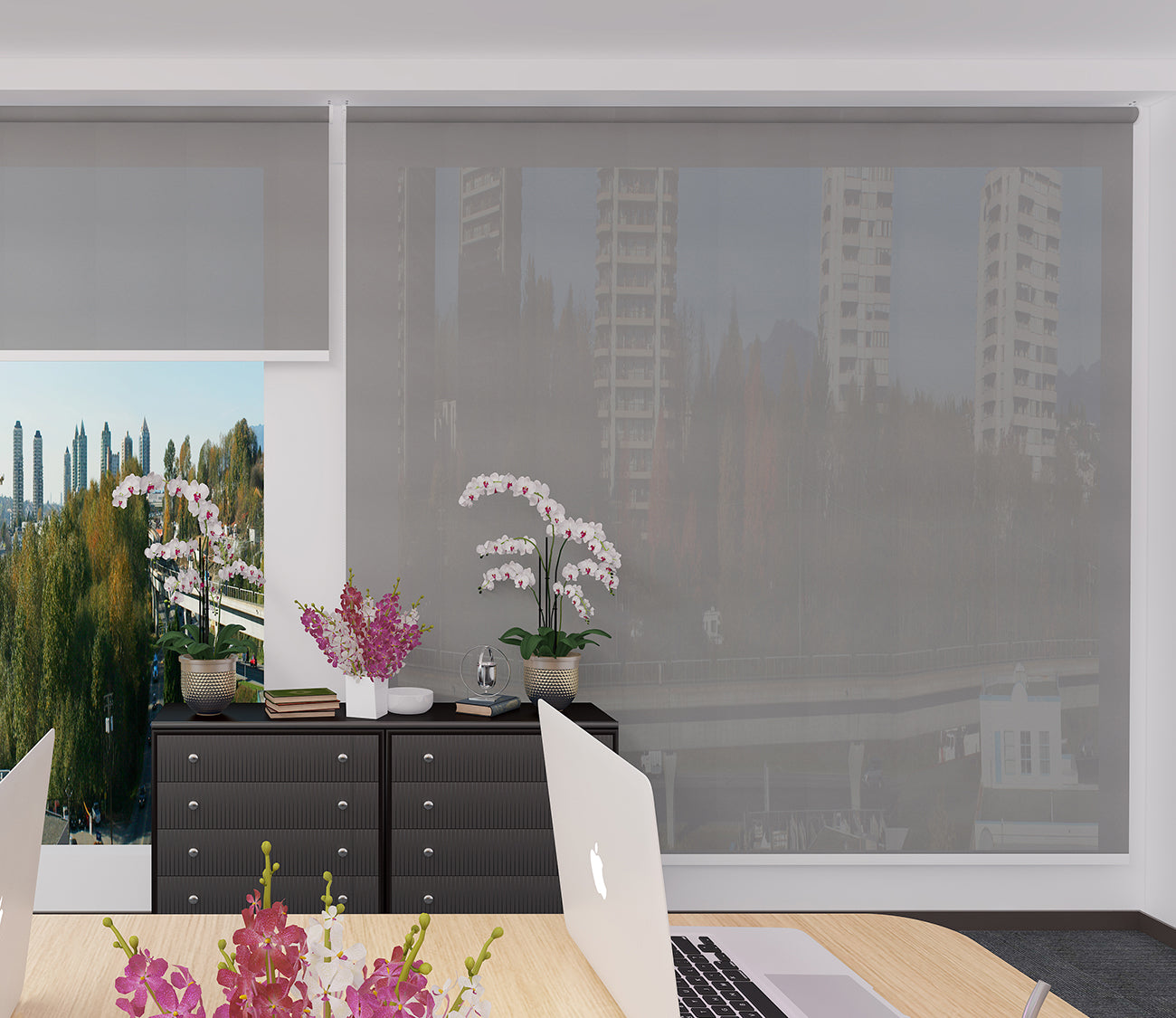 Want Made to Measure blinds to perfectly fit your window?
Get a free site visit!
We will visit you site, measure your window & give you a quotation.
Give us your contact details & we will call you shortly to schedule your free site visit!
Zero obligation!
Call or Whatsapp for instant support: 9880900078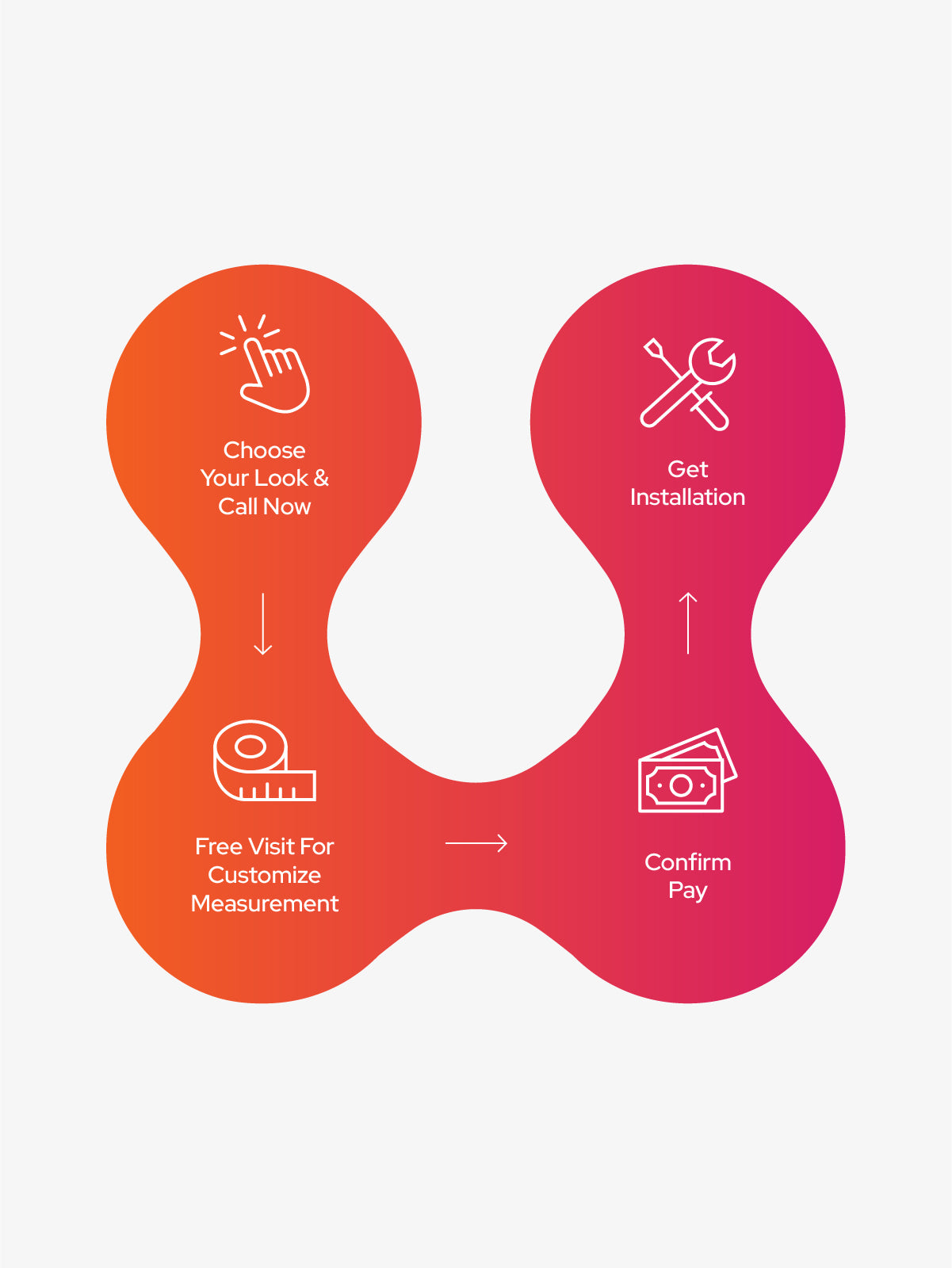 Tell your story
Slide title