H314 Hi Weave PVC Exterior & Interior Blinds
---
Want to order Made to Measure blinds to get that perfect fit?
Schedule a free site visit below & we will take the measurement at your location.
Call Or Whatsapp for instant support: 9880900078
Call us to get installation service!
How It Works: Play Video
Protect your living space from sun and rain with our classic range of exterior blinds. These blinds are durable and perfect for exterior use.

Shield your balcony area from rain and sunlight.

Enhance privacy on our balcony.
Provides protection from pigeon intrusion.
Weather resistant. 
Custom dimensions and installation service are available upon request.

Operating System:

Chain Lift Mechanism: A smart operating mechanism that facilitates easy lift of the blinds The side-located chain system allows users to easily raise, lower, and halt the blinds at any desired height

Material:


PVC slats woven with polyester yarn. 
Top Channel: Aluminum. Bottom Channel: UPVC.  Edge Protection: Polyester tape with 3M adhesive. 
After the confirmation of the order, windowwagon will take 8 to 15 working days for the item to be Dispatched. Delivery is free of charge in Bangalore Urban. If you need the item to be delivered out of Bangalore Urban, Please contact our customer service number 9880900078 for information on additional delivery charges to your location.

For more info, click here.
Want Made to Measure blinds to perfectly fit your window?
Get a free site visit!
We will visit you site, measure your window & give you a quotation.
Give us your contact details & we will call you shortly to schedule your free site visit!
Zero obligation!
Call or Whatsapp for instant support: 9880900078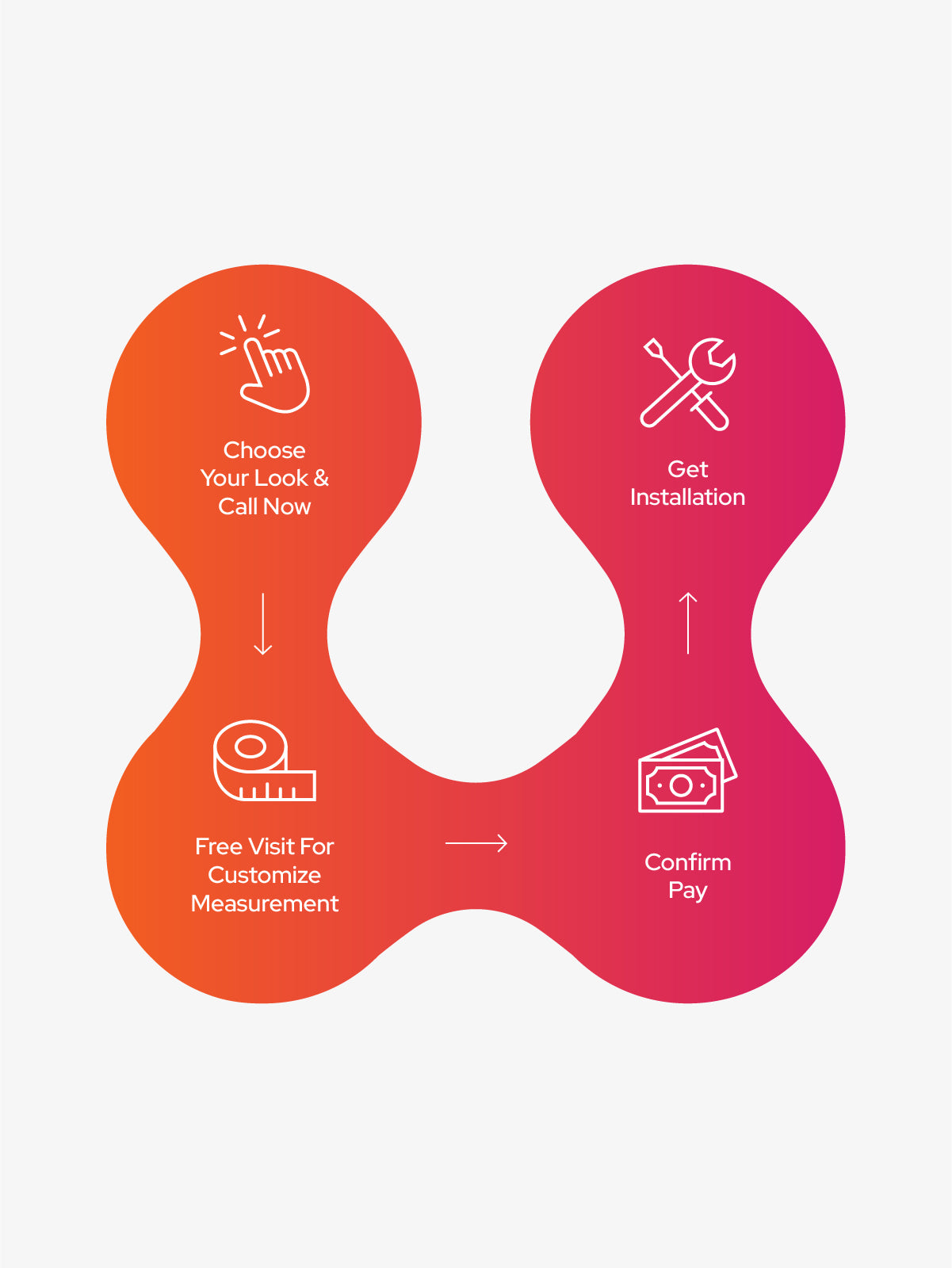 Tell your story
Slide title